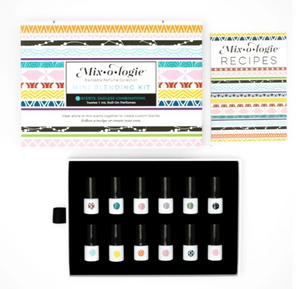 The cutest, and most functional little gift set you've ever laid eyes (and noses) on!
12 Mini Rollerballs (1 mL each) - PERFECT for travel!  
Beautiful 5" x 7" Box
These are actual ROLL-ON Applicators!  
12 scents:
A "mini" perfume lab in a box!  The big sister to the Tiny Try Me Kit!
Twelve 1 mL roll-on fragrances
Includes:
Sultry (wild musk)
Assured (natural)
Electric (citrus twist)
Charmed (shot of spice)
Daring (spiked punch)
Inspired (rose floral)
Free (ocean mist)
Poised (clean breeze)
Risqué (exotic woods)
Serene (light floral)
Tenacious (crisp vanilla)
Tender (fruity)
#alcohol-free
#paraben-free
#phthalate-free
#cruelty-free
Great!!!
Love all the scents and I love how small they are in the kit. Great for traveling 👍🏼😃