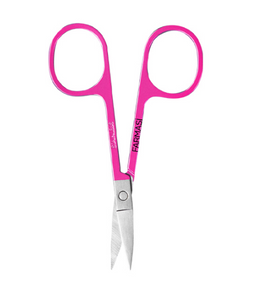 A professional stainless mini lash scissors for perfect lash application and  touch-ups. Allows for smooth and refined cutting to a perfectly customize  lash length to fit your natural eye shape.

How to use: Use the scissors to trim your false lashes to perfectly fit along  the contour of the lash line.

Cautions: Always keep mini scissors away from eye and eye area."